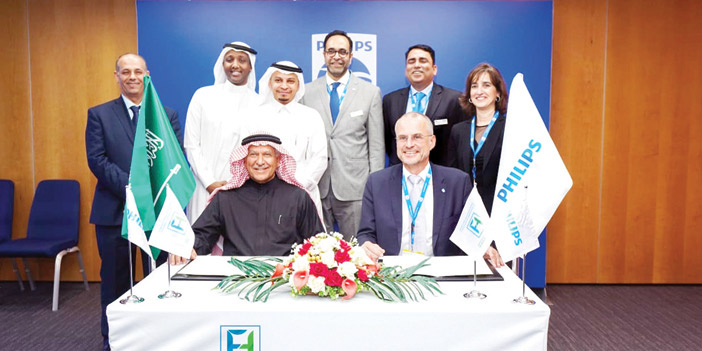 06 Mar 2021
Dr. Mohammad Alfagih Hospital signed a memorandum of understanding for a strategic partnership with the global Philips company specialized in the manufacture of advanced medical devices and electronic solutions in the medical field in support of upgrading medical services in the private sector in the Kingdom in line with Vision 2030 and to provide advanced electronic solutions. The signing ceremony went on the sidelines of the Arab Health Conference that was held In the city of Dubai, United Arab Emirates.
Philips has equipped Dr. Mohammad Alfagih Hospital with radiology devices like MRI and CT, the intensive care unit , and the catheterization laboratory.
The MOU was signed by Dr. Mohammad Alfagih, Chairman of the Board of Directors, Mr. Henk Young, Vice Chairman of the Philips Board, and in the presence of Dr. Mohammad Albedaia, CEO of Dr. Mohammad Alfagih Hospital, and Mr. Murad Al-Somali, Director of Human Resources.